Obituary of William Graham Pierce of Little Rock, Arkansas
Obituary of William Graham Pierce of Little Rock, Arkansas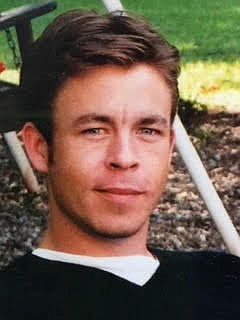 WILLIAM GERM PRICE September 24, 1974 - January 21, 2021 After a long struggle with complications from pneumonia, William Graham Pierce, with his mother, breathed his last gentle, calm and peaceful breath when he was introduced into the Presence of God at 1:44 21 January 2021.
Buddy, as his family lovingly called him, was born on September 24, 1974 in Pine Bluff, Arkansas, to Michael O. and Charlotte Shane Pierce. He was greeted at home by his elder brother Michael S. "Butch" Pierce. Over the years, no matter what happened, the brothers loved each other with a bond that could not be severed. The rivalry between
siblings
disappeared as quickly as it appeared.
Buddy and his family later moved to Watson, Louisiana, where he attended Live Oak Schools. To cash in on the expenses, he made supplies for Marlins Pizza. Perhaps it was here that his love and passion for catering was born.
In his final year, Buddy returned to Little Rock, graduated from Central High School and went on to work in the food service where he was known as Will. His goal has always been to provide a professional yet personal meal. He has worked with some of Little Rock's most famous chefs over the years and has had the privilege of working at Fernando, Capital Hotel, Cafe Aroma, Capet, Brave New, Epaulet, Lemuria and most recently SO Restaurant on Vaughan. During a brief stay in Woodpile, Mississippi, in 2001, Buddy worked at the Cohen House restaurant.
Buddy could make you laugh even when he was having a rough day. He loved his family, fishing, cooking, crosswords, and golf. He was proud of his parents and adoptive parents. Wednesday golf and lunch with his dad were always a
highlight
, and he appreciated his science teacher, stepmother Miss Lava who was always ready to help with her studies during her school years. He enjoyed discussing cooking and recipes with his mother. Before his illness, Buddy set up a recipe he called Shane's Cake. He looked forward to his mother's annual hike to Little Rock to enjoy the daffodils on Mount Ye, and her return every September to celebrate his birthday. He also enjoyed working on cars with his stepfather David. As for Brother Butch, it didn't matter what they did, the time together was always expensive and priceless.
Thank you to Buddy's many friends and colleagues for reaching out to our family with condolences. We are sincerely grateful to Ruben C lough for your friendship and kindness towards our son.